Creature Discomforts Campaign
Leonard Cheshire Disability

Date:
Ongoing

Type: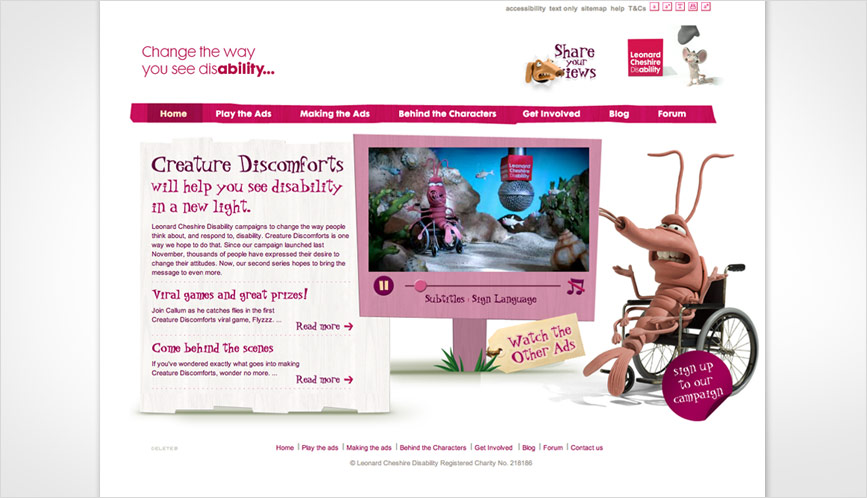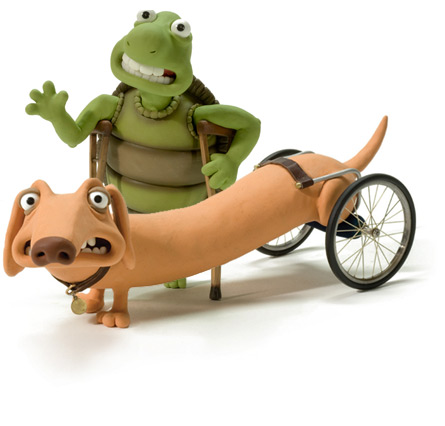 Overview
A deaf cat, a tortoise with a stick, an owl in a wheelchair that lives in a tree. Just some of the brilliant characters created by Leonard Cheshire Disability and Aardman animation to change the way you see disability.
Agency Freud Communications retained Delete, alongside Aardman, to realise the digital potential for their above the line campaign. Developing the campaign hub, we breathed life into the work online through quizzes, blogs and additional character information. We also drove users to the site through email marketing.
Though the rest of the campaign has ended, our digital presence is still thriving, having to be continually updated and promoted to engage with it's many users.
Alongside the site we were also responsible for the buzz marketing campaign, which led Leonard Cheshire Disability to understand the importance of engaging their audience online. They went on to request a blog and forum to be added to the site for this very reason.
Client Says
"Delete delivered both the creativity, and the technical ability, that was necessary to deliver a dynamic multi-media website that retained the character of our Creature Discomforts campaign."
Stephen Elsden - Leonard Cheshire Disability