Renault

Date:
Jan 2007

Type: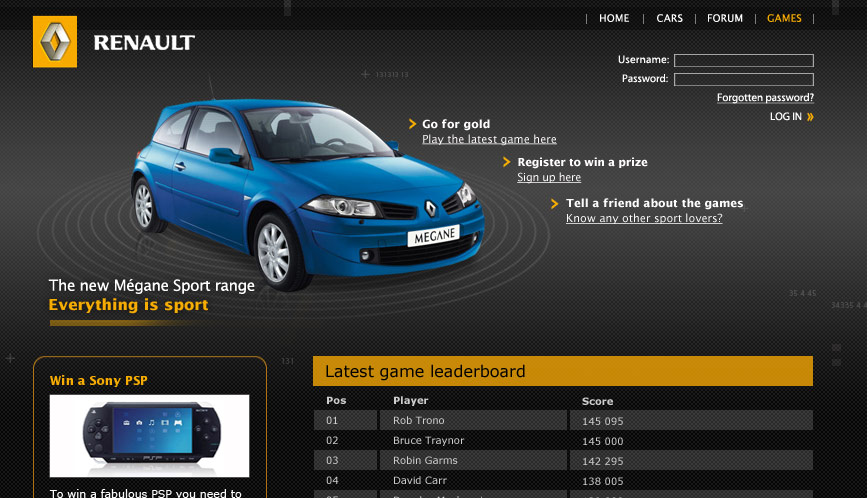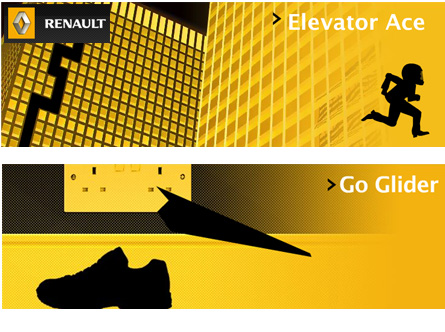 Overview
Renault's advertising agency, Publicis came to Delete to complete the complex technical build for a supporting campaign website.
The 'Everything Is Sport' campaign was all about competition.
With 5 new games to launch, one every month, we built a scoring mechanic and league table function which would draw users into the 'sport' of competition. Showcasing our technical firepower we developed a feature-rich community around the campaign, games and cars. Users could login, view their position in the league tables, track the progression in the games and interact with other site users via a comprehensive communication platform that included a forum dedicated to the campaign and game.
With 14,000 hits a day at its peak, the site drew in almost 500,000 users over the five month long campaign.