Client:
The Old Queens Head

Date:
2006 - Ongoing

Type: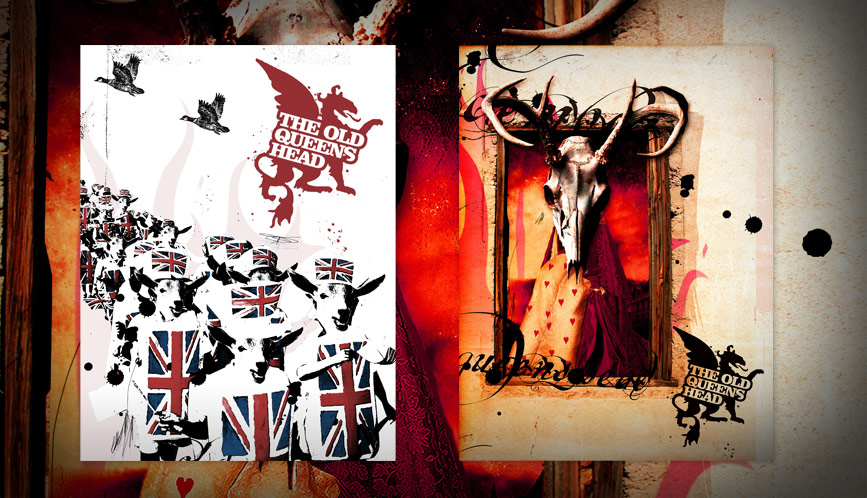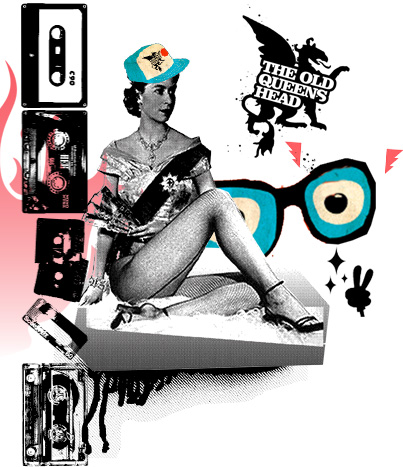 Overview
Eccentric Essex road pub, The Old Queens Head has had a long-term relationship with Delete, having been responsible for their brand and identity since 2006.
Through a legacy of trust established over the years with renowned London publican, Steve Blonde, we were given an open brief across the board. This allowed us to create some truly outstanding visual work, pushing our design style and team to the edge. Working closely with one of the coolest venues in London also keeps us finely tuned with what is fresh and relevant on the London scene.
Still happy to share a Sunday roast together, we have gone on to create the graphic identity for The Old Queens Head sister venture, Paradise, a quirky gastropub in West London and The Q ueen Boadicea in Clerkenwell.
Make mine a Lager tops.