Picturehouse

Date:
March 2010

Type: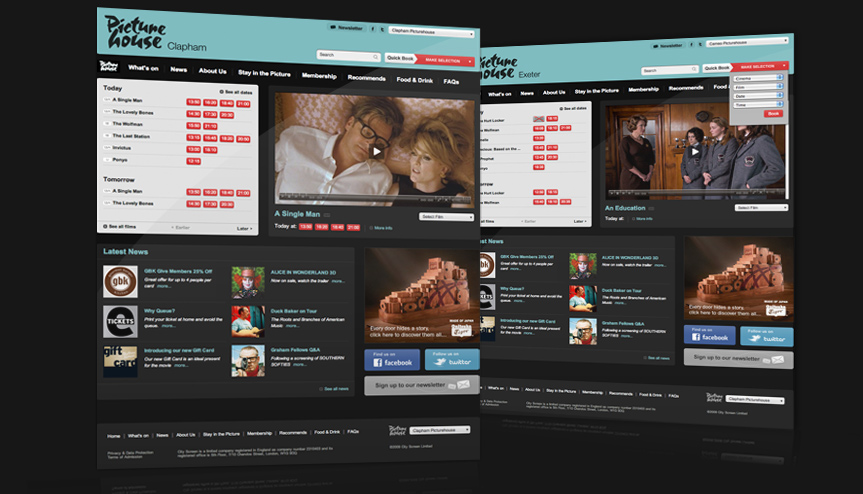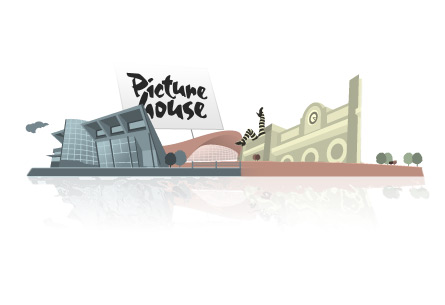 Overview
Picturehouse Cinemas, a much loved local cinema group with 18 fantastic venues across the nation came to us in need of a complete website makeover.
Our objective was to design a site that presented Picturehouse as a premium cinema experience with a strong focus on increasing conversion of ticket sales through a refined route to purchase supported by a clear and elegant design. We worked closely with Picturehouse and their backend team to construct a user experience that allows for the exploration of great film content including trailers and reviews but crucially with the ability to book tickets - always one click away.
With customer loyalty playing a big part for each local cinema brand - the site had to feel local and communicate with it's own voice. It was also important the new site tapped into social networks giving the users the ability to easily share content with friends and follow the brand.
The new site is a big step forward for Picturehouse and we are confident it will be a great success.
Client Says
"Delete have been a pleasure to work with. They have consistently delivered excellent design in a timely fashion that has imaginatively tackled the many challenges inherent in creating a multi-venue cinema website."
Gabriel Swartland - Media & Communications Manager, Picturehouse