UKTV

Date:
Jan 2009

Type: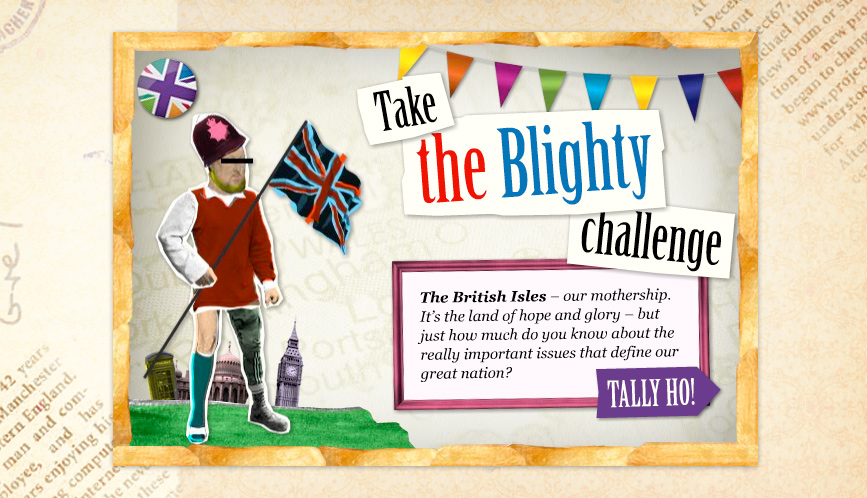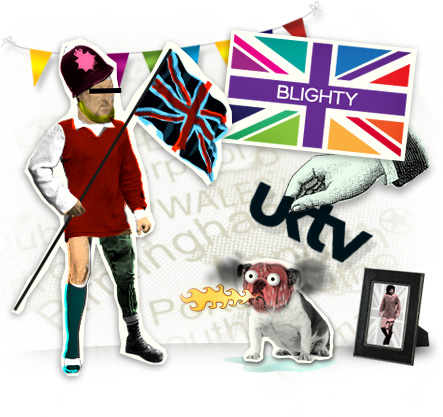 Overview
What's the optimal dunk time for a biscuit? What spicy food makes a bulldog blush? – Working on UKTV's new channel, Blighty, we discovered some fascinating facts about the eccentricities of our great nation.
Delete were asked to create an engaging, humorous quiz to support the launch of UKTV's new channel, which would drive awareness of the channel's diverse content and reflect it's entertainment values online.
Building a quirky flash based quiz, we tested the users' knowledge of Britain by coming up with a series of funny questions and interactive content for 'The Great Blighty Challenge'. At the end of the quiz users are presented with a certificate that they can download - detailing their Blighty credentials ('A True Knight of The Realm', 'A Mockney Geezer' or 'A Foreign Knave')
Our work not only gave the channel an accessible tone of voice, but also provided them with a new way to entertain their viewer online.
If you've got a spare 5 minutes - give it a go.