The Great Gorilla Run Campaign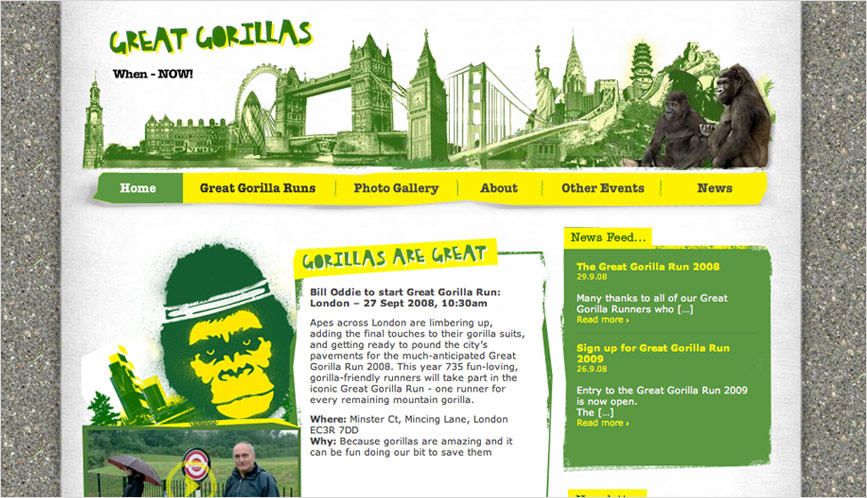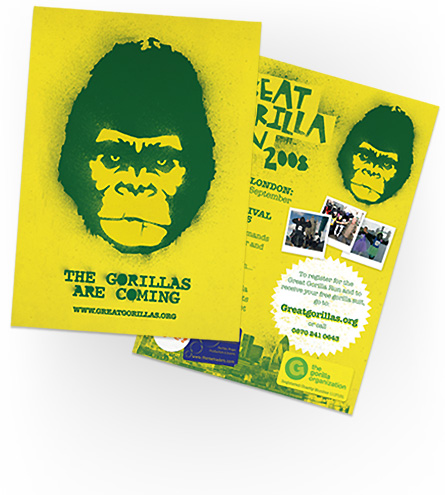 Overview
London is overrun with Gorilla's. From Tower Bridge to the Tate, it's a real life Planet of the Apes.
The Gorilla Organization, have over the past 5 years organised the Great Gorilla Run in various destinations across the world to raise money and awareness for their plight.
Asked by the registered charity to create a complete communication campaign, we developed the brand, through various executions of web, print and outdoor marketing, driving awareness through all channels. Additionally we served an email marketing campaign to support the run and site and produced a viral to gain as much attention as possible online, collaborating with regular Director Jonty Toosey to produced a humorous twist on immigration with 'Gorilla's in our Midst'.
Connecting The Gorilla Organization with a new audience, we boosted interest in the event through our work and generated a record number of entrants for 2008's run.
With a massive £250,000 raised in 2008, our Delete boys are already back in training for next year.
Client Says
"Delete delivered a fittingly great site and campaign for the urban gorillas living amongst us."
Neil Bridgland - The Gorilla Organization