The MOBO Awards Glasgow 09
Client:
MOBO

Date:
July 2009

Type: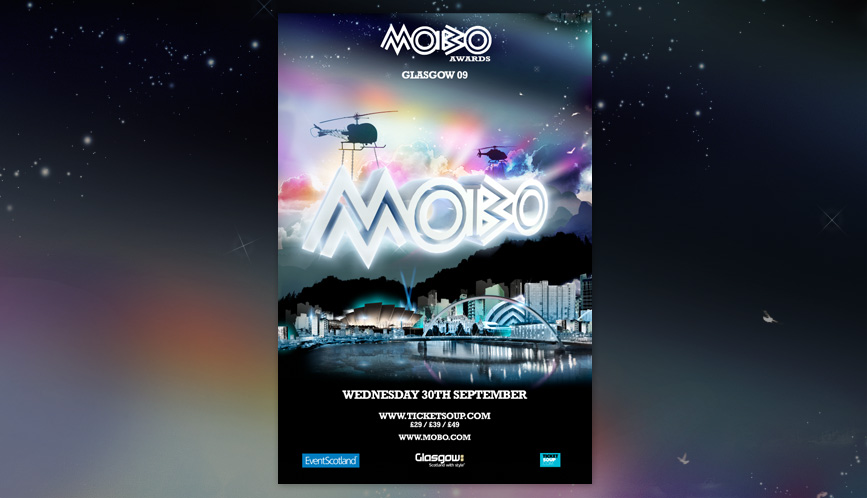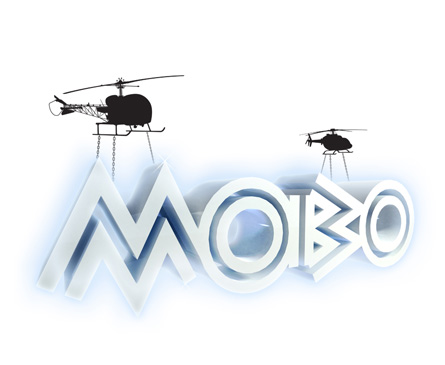 Overview
We were delighted to be chosen by the Music of Black Origin (MOBO) Awards to produce the concept and design for the forthcoming 2009 Award Ceremony in Glasgow. MOBO were looking for an agency to create a stunning visual identity to build their entire event promotion around.
The brief was to develop a concept that communicated a number of key factors; MOBO is going on tour, MOBO will be 'taking over' Glasgow, a new beginning for MOBO, a glamorous night time event.
Our chosen direction - 'MOBO City' is all about celebrating MOBO taking over Glasgow. We wanted to capture this excitement and also the enormity of the event. Using 'Hollywood Hills at Nights' as our inspiration our idea was to build a stylised Scottish skyline illuminated by a large MOBO sign. But we needed to communicate the fact that 'MOBO was on the move', so we decided on the sign being transported into Glasgow by helicopters!
MOBO were delighted with both our idea and creative output.
Read more about our creative process here