Universal Music

Date:
2010

Type: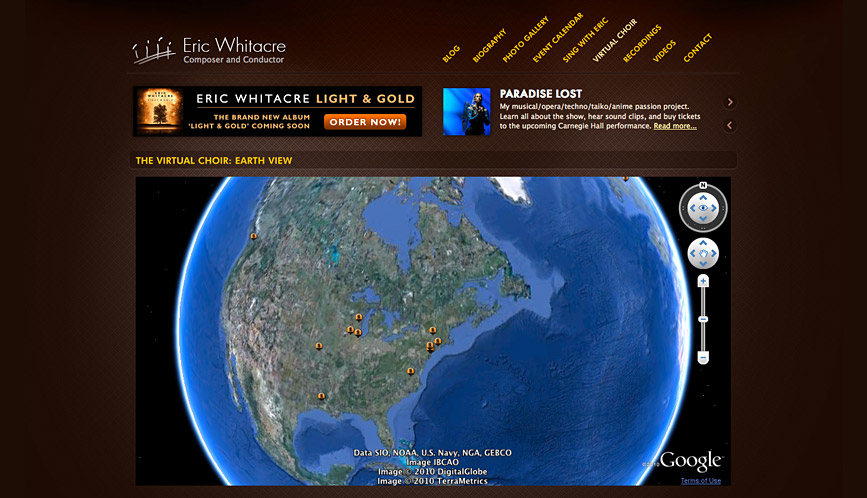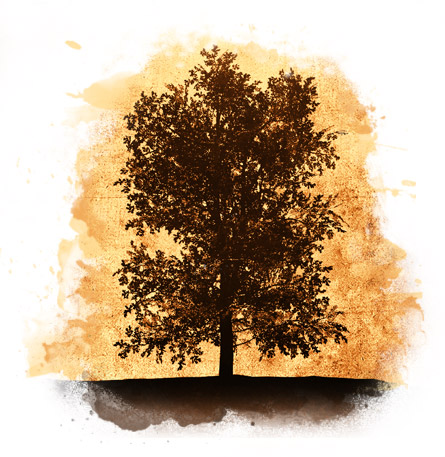 Overview
Eric Whitacre is attempting to break the world record for the largest virtual ever assembled. Anyone in the world is free to join the choir by downloading and recording a version of a specially created piece of music. Participants are encouraged to record themselves singing a piece of specially created music via their personal webcams. Early next year these videos will be combined into an international virtual choir.
The problem for Universal was that they had no destination for presenting the video submissions, and no way of illustrating the global perspective of the project. For us this was an ideal opportunity to utlise the power of the Google Earth API. We created a custom Wordpress plug-in that allows videos to be placed on Google Earth according to the contributor's location. The result is a simple yet powerful combination of YouTube content and Google Earth which demonstrates how far the Virtual Choir project is reaching across the globe.
So far Eric seems to be well on its way to break the record, and if you've got a decent voice and some music knowledge, why not join in?
Read more about the project in the Culture area
Client Says
"This is the coolest thing ever!"
David Heath - Digital Consultant