Universal Music

Date:
October - November 2009

Type: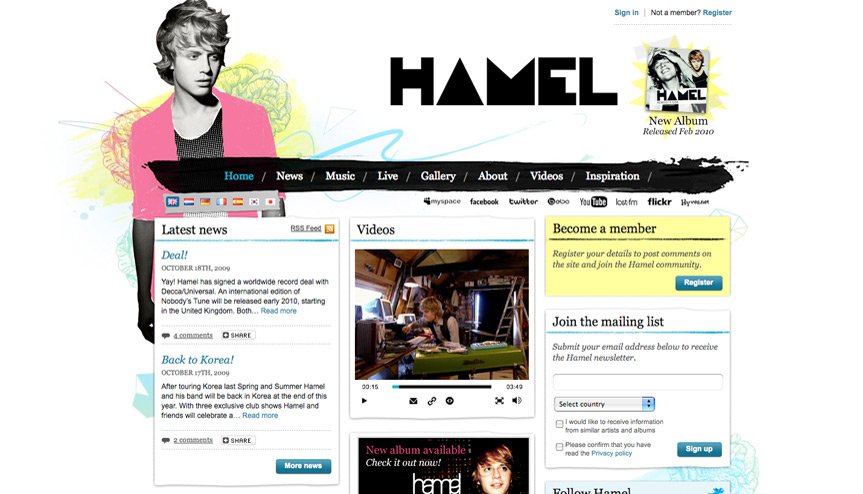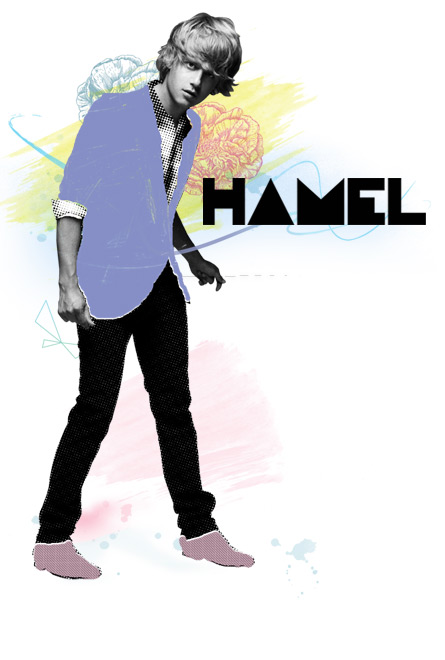 Overview
Up and coming Dutch music star Hamel caused quite a stir earlier this year after being featured on the BBC's iPlayer adverts throughout the summer. Our good friends at Decca Records (Universal) snapped him up immediately, and came to us needing a hand with his digital revamp.
Our task was to give Hamel a solid platform to launch his music to a worldwide audience. After years of massive success in his homeland the time has come to take on the rest of the world.
We created a totally revamped website with a stylish look and feel of its own. Combining an edgy graphical layer with a clean user interface - the site provides the record label with an effective platform to communicate with the artist's fans, and also a place Hamel himself can talk to his global fan base. The site is integrated with all the relevant social networks and has multi-lingual capabilities including Korean.
I defy anyone who listens to Hamel's 'See you once again' - not to walk away humming it to themselves for the rest of the day. Look out for this guy next year.
Client Says
"Delete have surpassed expectations. Through clear and effective communication, directional design and understanding of client requirements, they have well delivered to brief."
Alex Cowan - Marketing Manager, Decca Records